About BHI Elevators: BHI has been servicing the New York City metro area for nearly 10 years as an elevator manufacturer and an architectural metal fabricator. After more than 30 years in the elevator and canopy business, Rick Hart formed BHI in 2000. At BHI, we are committed to delivering high caliber, cost-effective products, and superior customer service to architects, builders, general contractors, and property managers.
We service: Brooklyn, Manhattan, Queens, Bronx, Staten Island, and Long Island.
The nature of the company relies on our ability to meet challenges such as demanding schedules and engineering complexity. Frequent communication, careful consideration, and continued excellence is our blueprint for maintaining long-term relationships with our customers. As a result, BHI attributes a vast majority of company growth to client satisfaction and referrals. BHI is a company to count on for proficiency, quality, and execution.
We operate from our 10,000 sq. ft. facility conveniently located 30 minutes outside of New York City in Island Park, NY. Our facility includes state of the art fabrication equipment in order to provide absolute customer satisfaction. In addition, it allows us to meet all kinds of custom architectural metal needs to our clients. Some of our machines include a 170 metric ton press brake and a 60-ton turret punch press.
1

Estimating

From your initial call, BHI will evaluate your needs and work closely with you in cultivating the best and most cost effective solution for your project. A BHI representative will meet with you to discuss what options and modifications best suit your needs. In this highly competitive trade, it is essential that we be methodical and accurate on every proposal we submit.

2

Contract

We carefully review the specification of each undertaking and then provide our recommendation for materials and any other distinctive needs that may be required. Our estimators use the latest computer software to provide our customers with a precise and viable estimate for each project. A clearly written proposal will then be presented for your approval.

3

Design

BHI's design and engineering department is a key component in the refinement that brings a project from design intent to reality. We have a professional, experienced drafting staff that employs the latest version of Computer Aided Design technology. The drafting department works closely with the production floor to make certain that the product designs are easily processed and assembled.

4

Engineering

The models created in the design process allow for 2D and 3D representation and assembly of components digitally, before manufacturing begins. Our CAD systems are directly linked to software programming packages exclusively tailored to complement the machines we use, resulting in a superior finished product. Once the drawings are completed for the project, they are sent to the fabrication department where the gathering of materials begins.

5

Manufacturing

BHI's manufacturing department integrates our metal fabrication and elevator cab divisions to turn out products that satisfy customer requirements. Our fabrication facility is adjacent to our offices, which allows for clear communication between our project managers and plant manager. We utilize advanced equipment and technology resulting in competitive pricing and speed to market.

6

Installation

BHI's manufacturing and installation teams promise top troubleshooting capabilities in order to meet deadlines and deliver on schedule. Every single project is carried out and carefully inspected by a BHI specialist to make sure the highest standards of quality control are met. Finally, your fabricated products are transported to the job site where they will be installed by our well-trained field technicians.
New Elevator Cabs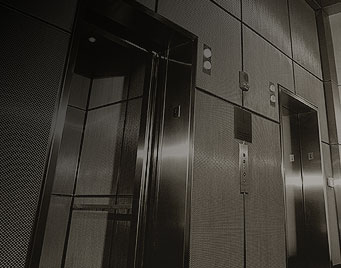 Elevator Manufacturer
Provider Name
BHI Elevators
,
74 Alabama Ave Island Par, New York 11558
,
Island Park
,
NYC
-
11558
,
Telephone No.516.431.0036
Area74 Alabama Avenue Island Park, NY 11558
BHI has been servicing the New York City metro area for nearly 10 years as an elevator manufacturer and an architectural metal fabricator.
BHI Elevators strives to provide premium quality Upscale Elevator Cabs and Interiors that's both affordable and easy to install.